What is the best type of heel to wear?
A good rule of thumb is… if you can barely walk in them then you definitely can't dance in them! Shorter and wider heels would be a better choice for beginners. If you have a bit of experience wearing/walking in heels then you can go with a slightly skinner & taller heel. Natalie would definitely recommend to not go any taller than a 2-3.5in heel height.

You also need to consider your ankle support when picking the correct heels. So, definitely no slip on heels or any heel that could easily slide off while you're dancing. You want to pick heels or booties that strap your foot in & provide as much ankle support as possible. (If you go on Amazon & search "dancing heels" there is a bunch of good references on the first page) Keep in mind you need a-lot of ankle strength to support yourself while dancing in heels. So, if you do not have either experience in heels or either strong ankles & good ankle flexibility, then you should probably go with a heel that is a little bit shorter and thicker.
Also, when choosing your heels consider how heavy they are. If you decide to wear chunky booties (which is fine and is usually what a lot of beginners wear & already have in their closets) then make sure the sole is as lightweight as possible and not wooden or any other heavy material. Rubber soles are fine and preferred over wooden.
"DO NOT" Bring wedges!!! Just don't. Also, please make sure your shoes fit properly & they're not too sizes too big. And if you are a beginner or new to heels please don't show up with a 6in pair of pencil thin stilettos.  We promise you will regret it. If during class Natalie thinks someone could potentially hurt or injure themselves with their selected heel she could have you take them off for your safety.

 NO pencil thin stilettos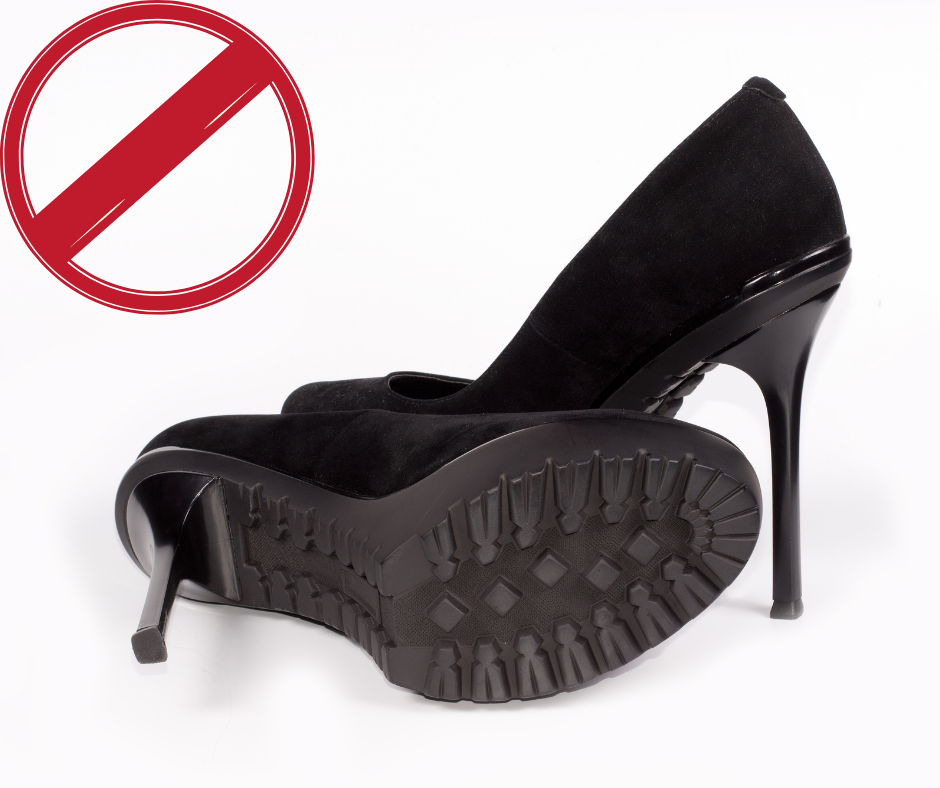 NO PLATFORMS !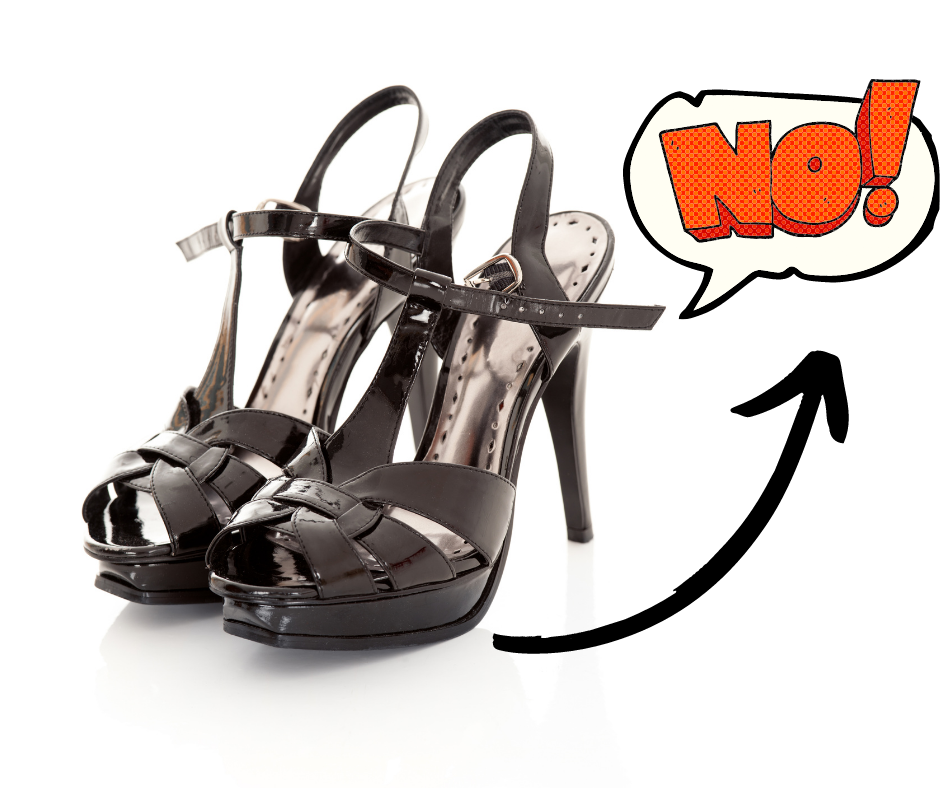 NO CHUNKY HEELS!